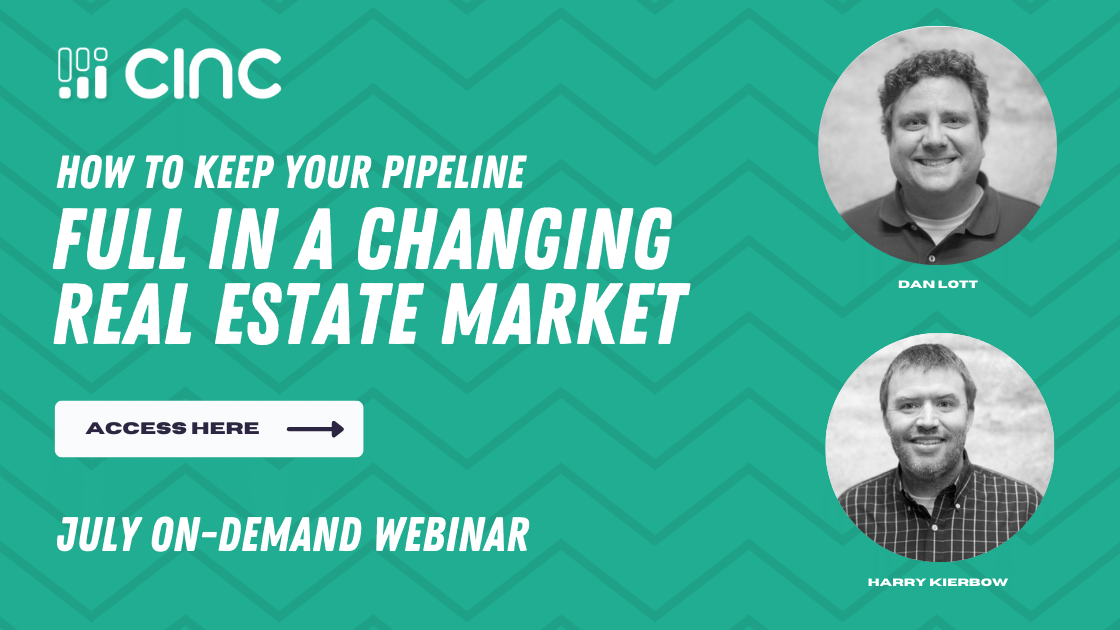 July On-Demand Webinar
How to Keep Your Pipeline Full in a Changing Real Estate Market
We recognize the uncertainty of your next transaction is increasing in some markets. Home prices and inventory will continue to shift as factors such as interest rates, the economy, and pent-up demand continue to level out.
CINC is a company built during a housing market downturn. We're built to help realtors weather uncertain times.
Learn strategies and tactics top-performing real estate teams and agents are leveraging to keep their pipelines full heading into the back half of 2022.
Join speakers Dan Lott (VP, Client Marketing, CINC) and Harry Kierbow (Sr. Director, Paid Social Media Marketing, CINC) on Wednesday, July 20th at 3pm ET as they discuss:
-Targeting Qualified Traffic: Driving hyperlocal buyer & seller traffic on Google, Facebook, & Instagram that your peers are missing
-Generating Qualified Leads: Turning visitors into leads with optimized and speedy sites designed for high GCI lead capture
-Leveraging Retargeting: Increasing your at-bats to convert your website visitors by utilizing high-performing retargeting campaigns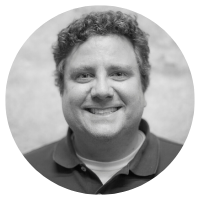 Dan Lott
VP of Client Marketing, CINC
Dan joined CINC in 2012, when he launched the online advertising department he continues to lead. He has more than 18 years' experience in search marketing and online advertising, mostly developing lead generation programs for fast growing businesses, including real estate companies. Dan earned a BA in Economics from American University and an MBA in eCommerce Marketing from Vanderbilt.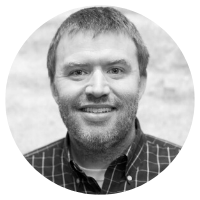 Harry Kierbow
Sr. Director, Paid Social Media Marketing, CINC
Over the last 4 years, Harry has led the CINC Social Media Marketing Program including overseeing the creation of CINC's dynamic remarketing program (ListCast) and developing CINC's one-of-a-kind Facebook Lead Ad integration. Harry has 9 years experience managing Facebook campaigns at scale – with more than half being in real estate. Harry graduated from the University of Georgia with a BS in Psychology.
Lead Generation
Expert Lead Generation for Hyper-Local Leads
Fill your database with the help of CINC's team of experts who manage $30M+ in annual ad spend, specializing in Facebook and Google Ads. With hyper-local targeting, CINC delivers piles of highly-qualified leads right to your team.
Leverage Retargeting

Get another chance to convert your website visitors with high-performing retargeting campaigns.

Enterprise-level optimization

CINC's ad platform makes hundreds of thousands of optimizations daily, consistently improving the quality and value of your leads at a scale no one else in the industry can match.

Precise Targeting

Reach the highest-quality buyers who will convert to close faster than other lead sources.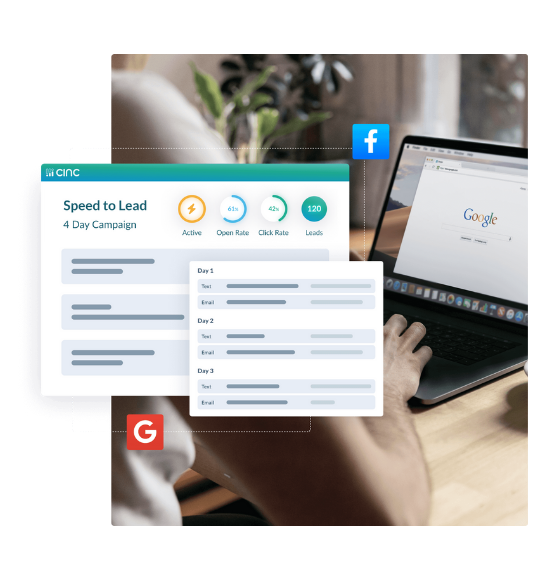 DESIGNED FOR AGENTS LIKE YOU
Real Estate Tools Are One Thing.
Closing Leads Is Another.
CINC's powerful all-in-one platform helps you generate and close more leads, growing your real estate business. That's why 50,000+ agents rely on it to nurture their most profitable business opportunities every day.
Whether you're growing the next real estate empire or streamlining your team's operations, CINC's tools help you dominate the market while making authentic connections.