Our Clients
Reviews & Testimonials
CINC takes the guesswork out of generating leads and effectively moving them through the homebuyer or seller journey.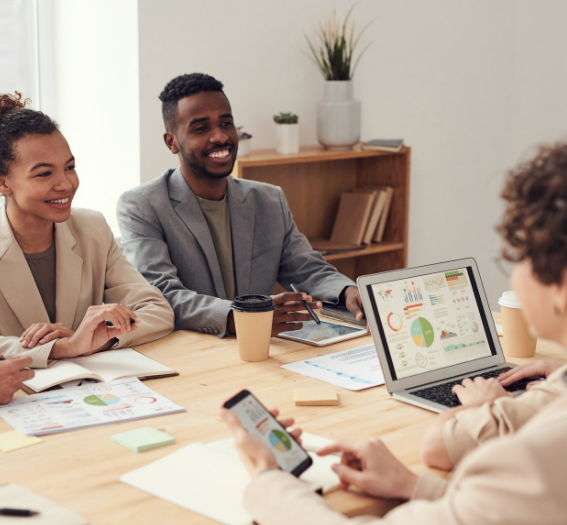 #1 User Rating on Google
Learn why CINC has the #1 user-rating on Google (4.6+ stars) for an all-in-one real estate lead generation & conversion CRM platform.
Top Google Premier Partner for Real Estate Lead Generation
Top Meta (Facebook) Business Partner for Real Estate Lead Generation
G2 Winter 2023 High Performer
4.6+Star Rating on Apple App Store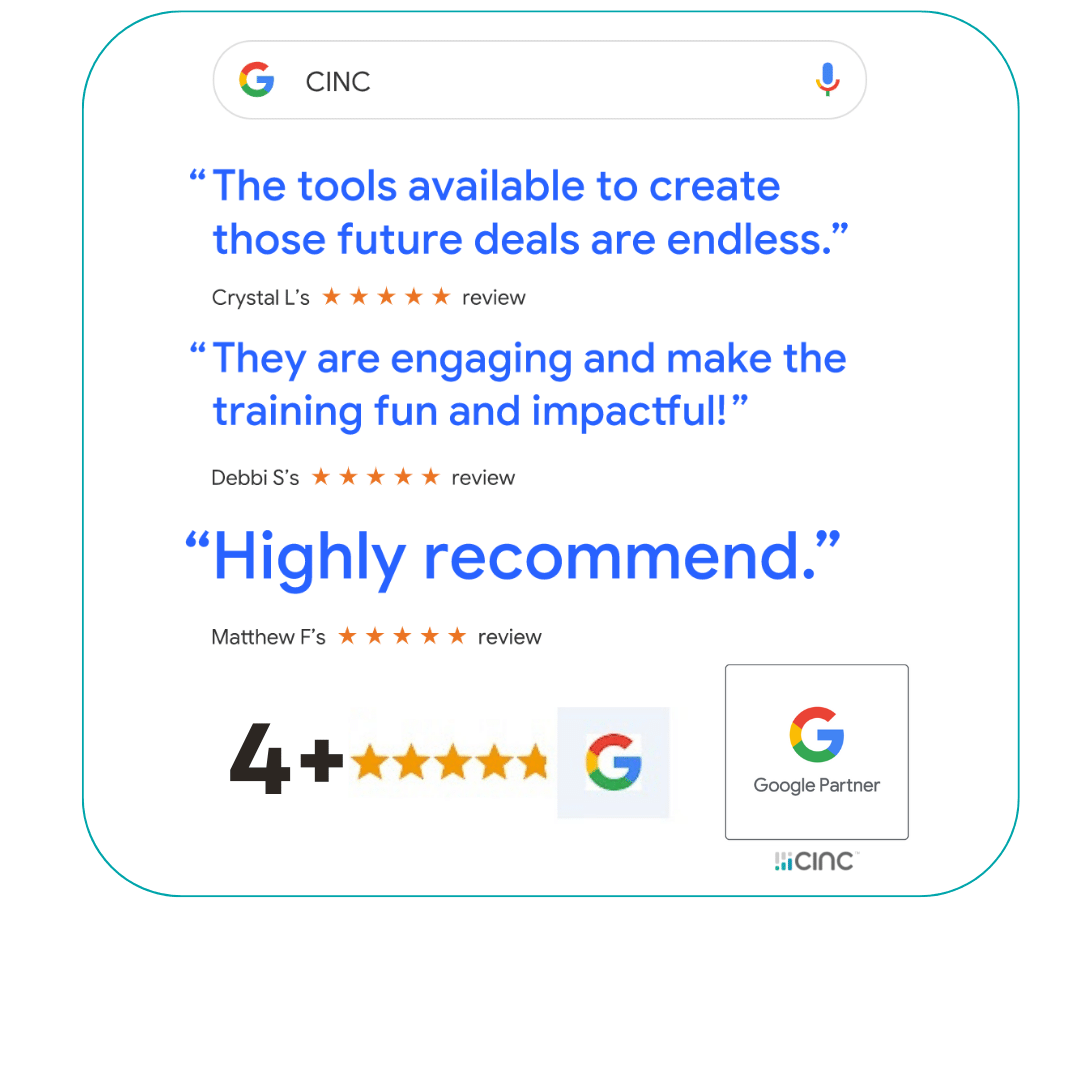 Real Estate Lead Generation Reviews
"I joined a brokerage that used CINC. CINC exploded my business in my first year of real estate, all transactions closed in year one was 100% from the platform and in a new market. 4 years later I have my own Team and we still use CINC. I can't imagine my business without it."
★★★★★

Christina Mayorga
"CINC (Commissions Inc) has changed my life by empowering me to believe in beliefs not others and put it into action by concentrating on the action daily to make my dreams and goals I want to achieve! The CINC Summits and break outs, keynote speakers change my life. CINC U 3 day is instructional and inspiring and the best first hand training on the CRM, leads and putting all the systems in place!!"
★★★★★

Debbie Smith
"CINC is a complete solution for any real estate agent or team serious about their business. It does everything from providing a website platform, a full search feature for your clients, a CRM to manage your database, and it provides lead generation."
★★★★★

Nicki R
"CINC (Commissions Inc) is by FAR the very best CRM on planet Earth. I am a "founding member" and to be truthful, this one tool changed the trajectory of my business. Dig in, learn from the great teachers at CINC & you will definitely thank yourself in the near future! I have sold millions of dollars of homes using this simple system. I'm a huge FAN."
★★★★★

Lisa Herald
"I have used CINC for 5+ yrs and done in-depth comparisons with the other top CRMs throughout that time. I simply have not found anything that is as comprehensive and well developed for a real estate business."
★★★★★

Clayton
"I've used the CINC system for 7 months. It is a great system to run & grow your business. A lot of automation, AI, pre-written campaigns, dialer and more. I love the trainings they provide, live and online."
★★★★★

Nellie Scanlin
CINC takes the guesswork out of generating leads and effectively moving them through the homebuyer and seller journey, so you have more time to focus on growing your business.
CINC has helped me and my team grow, serve clients and close lots of deals over the years. Had a great time at the summit and look forward to next year!!
Robust CRM for real estate sales. Includes automation of dialing, texting and emailing leads to supplement agent phone engagement. In person training available with CINC University. Highly recommend the training for agents to learn how to leverage the power of the platform. Phone and web site support also available. I am a new user and am already developing leads through CINC's electronic engagement process.
My team and I got quality leads that turned into clients in less than 2 weeks! Highly recommend Cinc for lead generation.
start now
Accelerate Your Real Estate Business
Over 60,000 agents (and growing) use CINC everyday to generate and nurture better leads.