FOCUS ON WHAT MATTERS
Find Your Most Valuable Opportunities
We can't buy more time, but we can optimize how we spend our days. CINC's platform helps your team understand and prioritize your leads and clients. By applying smart lead routing, AutoTracks followup, and lead insights, you'll have a clear view of which leads are ready to nurture – today.
The result? Your team fills each day with high-value, precisely targeted lead nurturing activities.
CRM
Stay Focused & Effective with a Single Customer Database
Whether you're starting a fresh database or importing existing contacts, CINC's customer relationship management (CRM) solution makes lead management simple.
Focus Your Time and Effort

Nurture and manage leads from one central database, prioritizing your energy.

Engage via Automations

Once leads are added, CINC can automatically route leads to the right agent, begin drip campaigns, and more.

Manage Contacts on the Go

Mobile apps like CINC Agent and Etta let you access all your contacts from anywhere.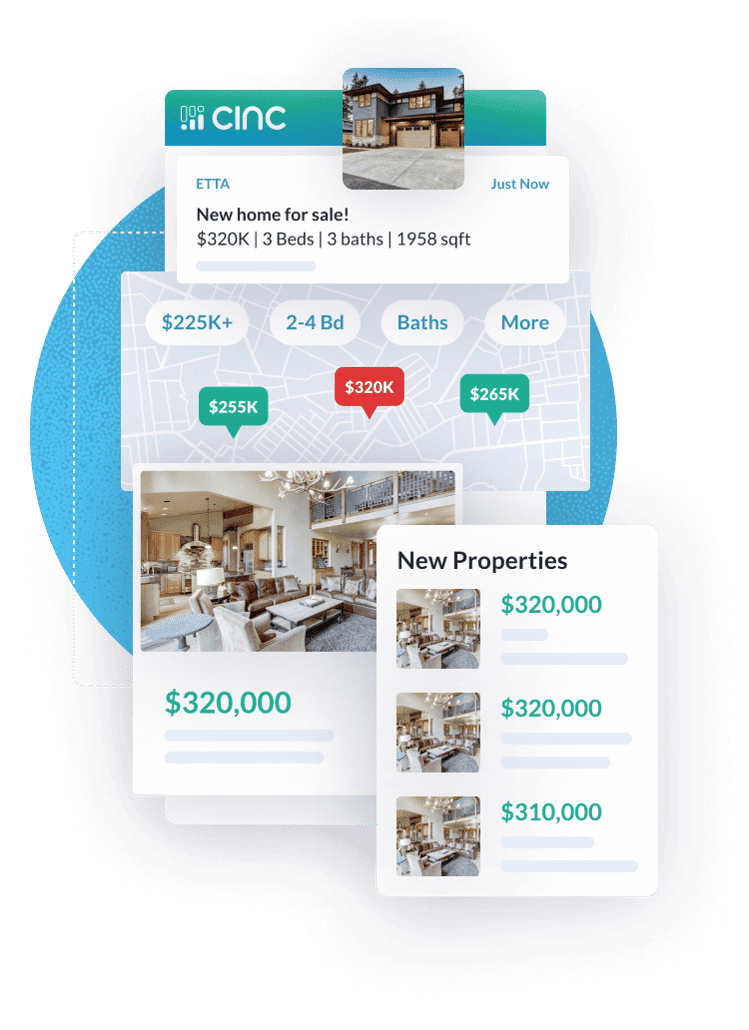 MOBILE APPS
Stay Productive On-the-Go
Collect more leads, respond faster, and connect buyers with new potential homes with CINC's family of Android and iOS apps.
CINC Agent

Get notified the moment a lead comes in, helping your team respond instantly.

ETTA

Empower your buyers with an app designed for them to browse listings while staying in touch with you.

CINC Open Houses

Make capturing and qualifying open house leads simple so you're prepared to nurture and close.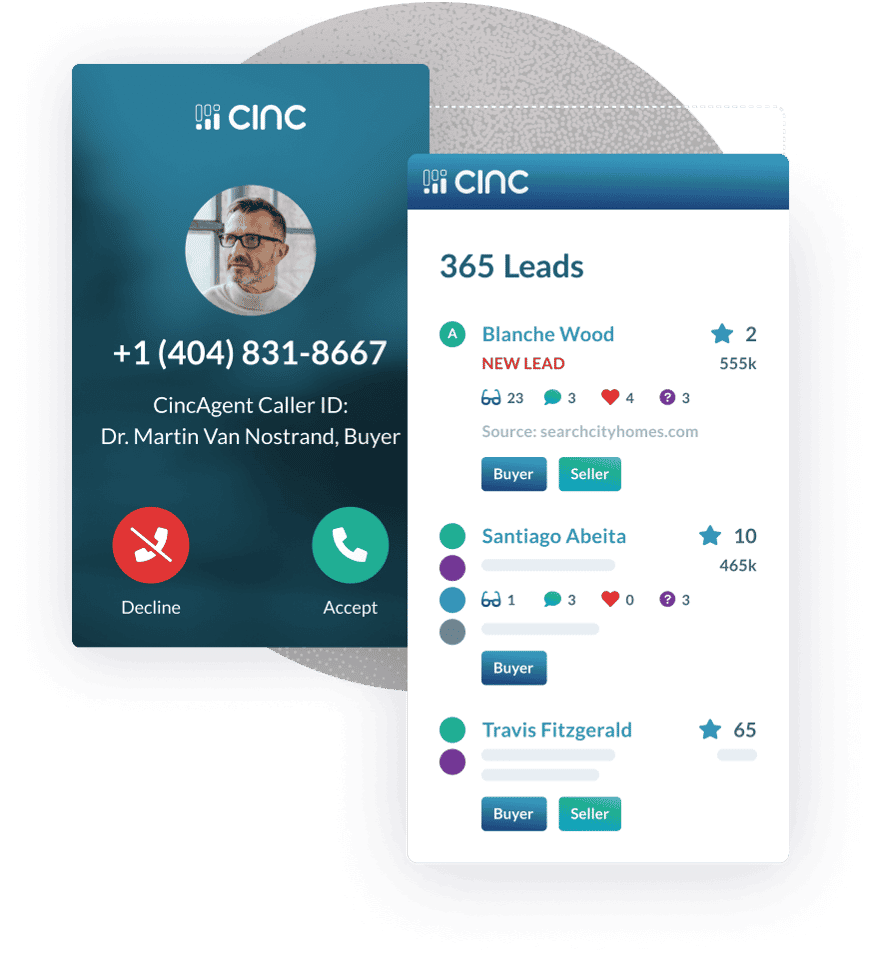 Seller Suite
Leverage Ads to Grow Your Listings
Improve the volume, contact ratio, and close-ratio of your leads with insights automatically gathered via the CINC Seller Suite.
Capture Serious Sellers

With a few personalized, simple questions, gain useful insights into how your team can authentically nurture each individual lead.

Automate Followup

Provide valuable insights to new leads including a seller welcome email, home value report, list of recently sold comps, and more.

Nurture Based on Similar Properties

Benefit from CINC's team of ad experts to nurture leads with relevant properties that fit your leads' goals and motivations.
TEAM MANAGEMENT
Route Leads to the Right Team Member
Pair leads with the right team member and boost production with intelligent team management.
Increase Team Productivity

Send leads to available team members, keeping everyone productive and increasing the number of leads nurtured.

Automate Tracking

CINC's all-in-one platform makes activity tracking simple, even across channels and team members.