Better Lead Management
Your Entire Lead Capture System, All in One Place
Lead generation is the core pillar of a real estate business. The right lead management system can save you hours of time and help keep your team focused on your most lucrative activities.
Because CINC was founded by real estate professionals, we know lead capture and management is the lifeblood of any real estate business. But dealing with broken integrations, trying to find the right ad partner, managing your website, and other tasks can be expensive distractions. That's why we built CINC's all-in-one platform to make lead capture efficient and profitable.
Lead Generation
Expert Lead Generation for Hyper-Local Leads
Fill your database with the help of CINC's team of experts who manage $30M+ in annual ad spend, specializing in Facebook and Google Ads. With hyper-local targeting, CINC delivers piles of highly-qualified leads right to your team.
Leverage Retargeting

Get another chance to convert your website visitors with high-performing retargeting campaigns.

Enterprise-level optimization

CINC's ad platform makes hundreds of thousands of optimizations daily, consistently improving the quality and value of your leads at a scale no one else in the industry can match.

Precise Targeting

Reach the highest-quality buyers who will convert to close faster than other lead sources.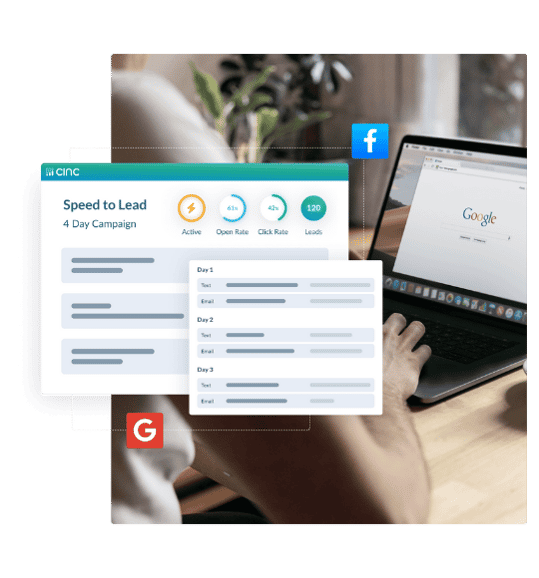 Website
Convert More Visitors to Leads with a Configurable IDX Website
Grow your database with a conversion optimized IDX website provided by CINC.
Configurable

Configure layout elements, branding, and more.

High-Performing

Give users a fast-loading website experience that's optimized for mobile, desktop, and tablet users.

Easy Management

Stay focused on your most productive activities instead of dealing with hosting, development, and other distractions from your core business.

Always Top of Mind

Keep yourself at the forefront of your clients' mind with retargeting that encourages them to revisit your site.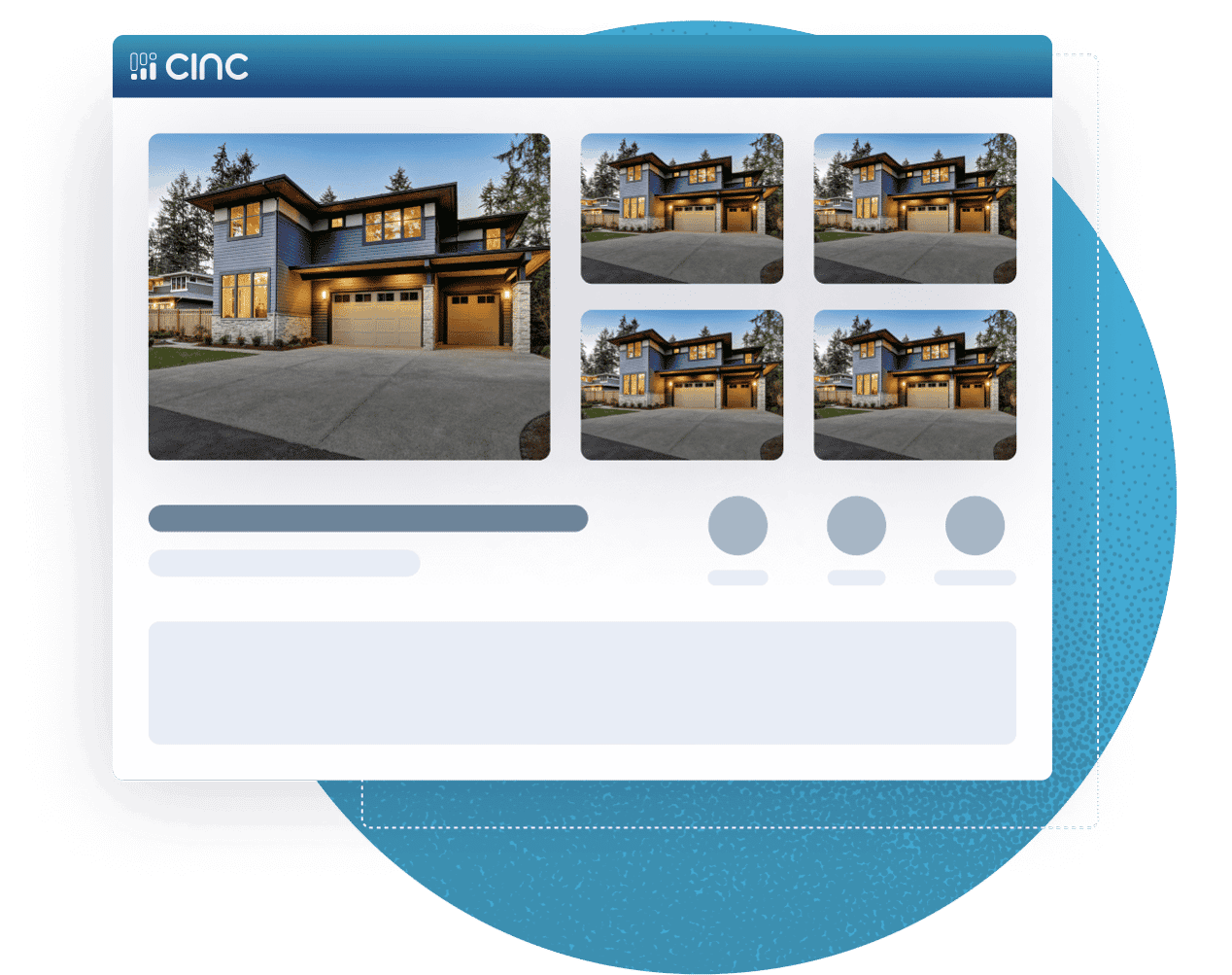 Integrations
Your Systems, Exponentially More Powerful
Simplify your data sources to save time and make the most of your efforts. With CINC, you can use CRM Connect, Google, and other solutions to keep your systems working together.
Streamline Efforts

Save time and energy using one unified system instead of juggling multiple apps.

Connect with 4,000+ apps

Integrate with virtually any app via Zapier's automatic workflows (available on Ramp, Pro, and Select plans).

Automate Repeat Actions

End manual data transfers and reduce risk for error, while saving your team time and effort.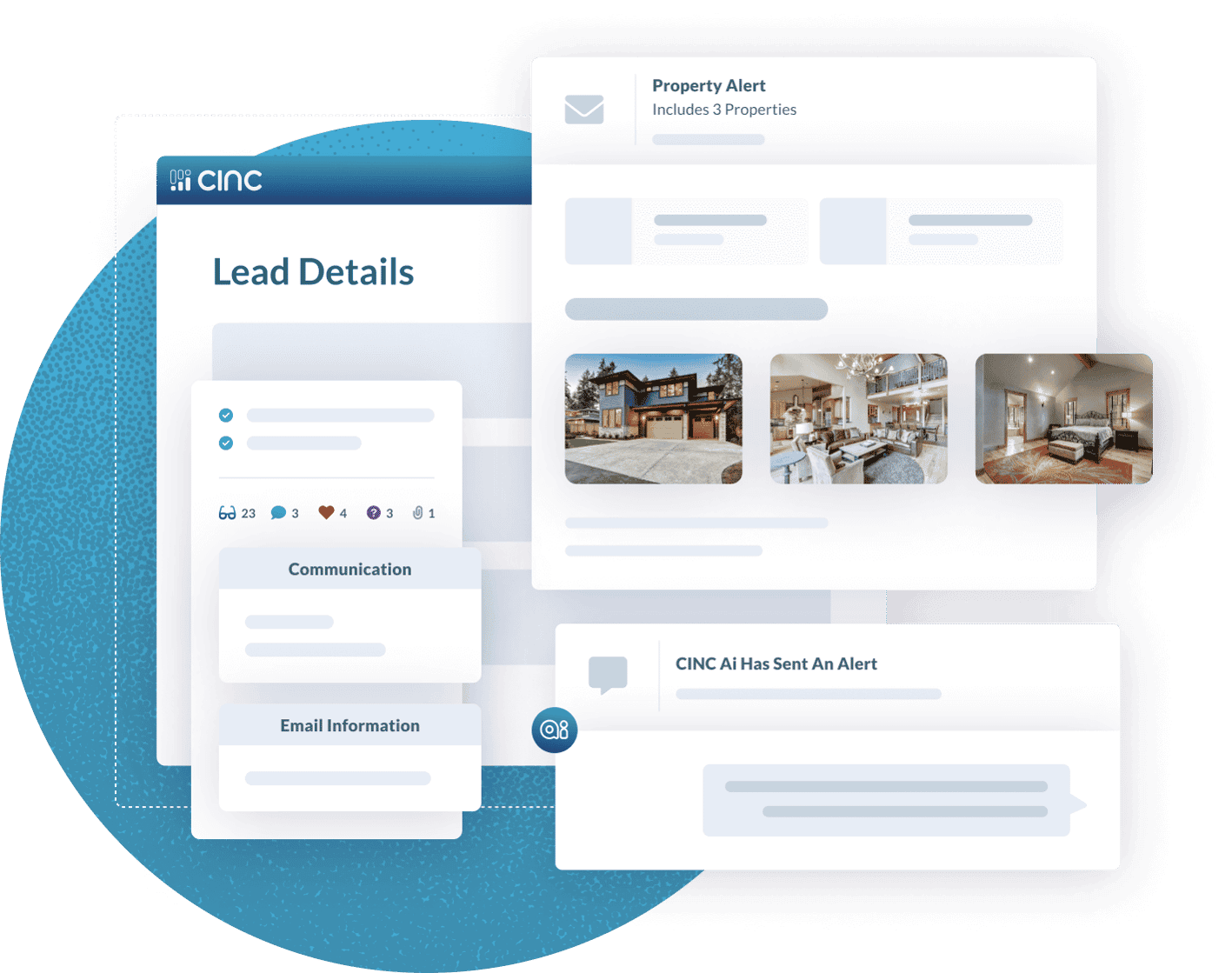 PROLINC Referral Network
Receive Leads from Other CINC Clients
As a CINC client, you'll be eligible to receive referrals from other CINC users via the PROLINC Referral Network. It's a way for real estate pros from across US & Canada to leverage our community.
Eliminate All the Effort from the Referral Process

PROLINC's white-glove service takes over the logistics to ensure a seamless transfer.

Maximize Close Rate and Referral Satisfaction

Combines great agents, relevant data, and advanced algorithms to place an agent's referral with the agent most likely to close.