Online Buyer & Seller Real Estate Lead Generation
Real Estate Lead Generation
Hyper-Local
Real Estate Lead Generation
Across the US and Canada
Fill your database with the help of CINC's team of experts who manage over $30M in annual ad spend, specializing in Facebook and Google Ads. With hyper-local targeting, CINC delivers piles of highly-qualified leads right to your team.
Best-In-Class Technology Platform for Real Estate Lead Generation

We've invested millions of dollars in building the best-in-class tech platform which is optimized to generating high quality leads at the lowest cost.

Professional Expertise in Real Estate Lead Generation Industry

Unlike other providers who offer a do-it-yourself solution, we've assembled the most experienced team in online real estate lead generation who are skilled in improving performance at an individual account and portfolio-wide scale.

Leverage Proprietary Real Estate Buyer & Seller Lead Generation Data

Success breeds success. Because of our industry-leading client portfolio, we've assembled the most data in real estate lead generation and have been able to use that to continually refine our process, and generate more and better leads.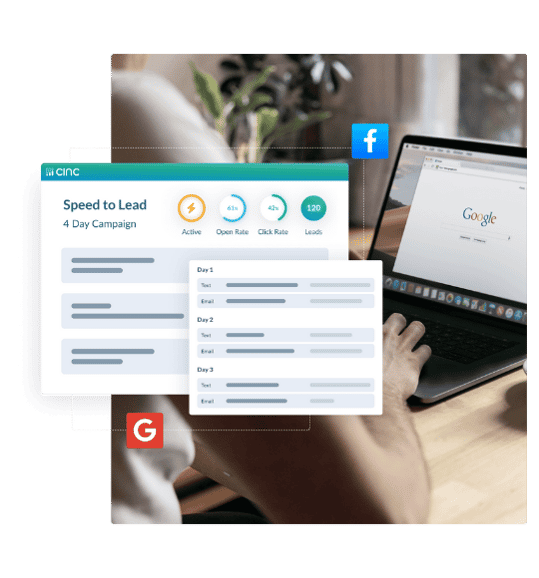 Google Premier Partner
Real Estate Lead Generation with Paid Search Google Ads
Paid Search is the largest component of CINC's advertising portfolio. We annually spend $25 million on Google advertising alone each year.
Connecting with Real Estate Buyer and Seller Leads at Right Time Online

Search advertising is a great way to reach home buyers and sellers at the moment they are thinking about making a real estate move.

Niche Property Type Targeting for Real Estate Leads

CINC has developed proprietary technology that allows us to target specific property types within a market. We dig deep into more than 80 niches - such as waterfront, golf, and gated communities. Our technology allows us to forecast how a specific niche will do in a specific area and see whether it will generate an acceptable cost per lead.

Hyperlocal Submarket Targeting for Real Estate Leads

Sometimes the best cost per lead can be gained by focusing on the city itself. Many times the submarkets within a particular city give the best lead price. The submarkets include neighborhoods, school districts, high schools, geographical landmarks, cultural touchstones, golf courses, streets, and zip codes. In addition to a good cost per lead, we find that these hyperlocal leads are also closer to making a purchase decision.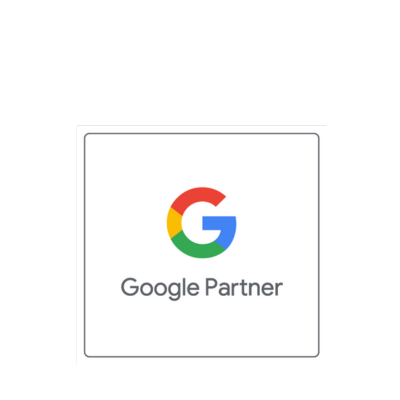 Meta (Facebook/Instagram) Business Partner
Real Estate Lead Generation with Paid Social Facebook Ads
Social media advertising - mostly Facebook & Instagram - is the other cornerstone lead type. We generally recommend clients start with a combination of multiple ad types, diversifying the lead flow.
Low Cost Per Lead & High Quality Data for Real Estate Leads

Leads from social media typically have a lower cost per lead than search leads - giving your pipeline a boost. The quality of the data is also superior to search because the registration data is pulled directly from the home seeker's social media profile, so it is almost 100% accurate.

Additional Flexibility for Lead Generation for Realtors

Facebook Ads has the same targeting capabilities that search does, but also offers additional flexibility. Using CINC's proprietary demographic targeting set, real estates teams and agents can proactively target potential leads based on location and demographic factors. This nuance makes Facebook a great option to promote opportunities that may not work on search engines due to low search volume or any other factors.

Listing Ads for Real Estate Seller Lead Generation

CINC also recommends social media as the primary method to promote your listings. We can advertise specific properties that you have listed from your branded Facebook Business Page (promoting your brand and your listing to interested home seekers in your area at the same time).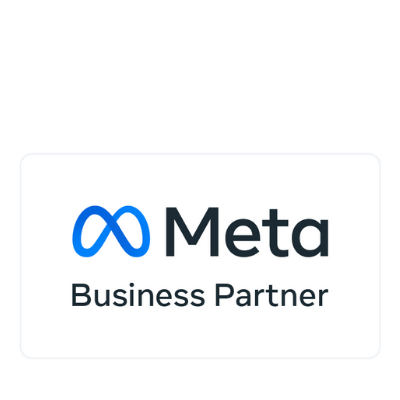 Find Right Lead Gen Offerings for You
Real Estate Lead Generation Product Offerings from CINC
Customized offerings that work for the largest real estate teams as well as solo agents.