REAL ESTATE LEAD GENERATION & CONVERSION
Everything for Your Growth-Focused Real Estate Business
Whether you're growing or already have an established team, CINC has the right-sized suite of tools for your business to scale.
Request a demo today or scroll down to see the entire CINC family.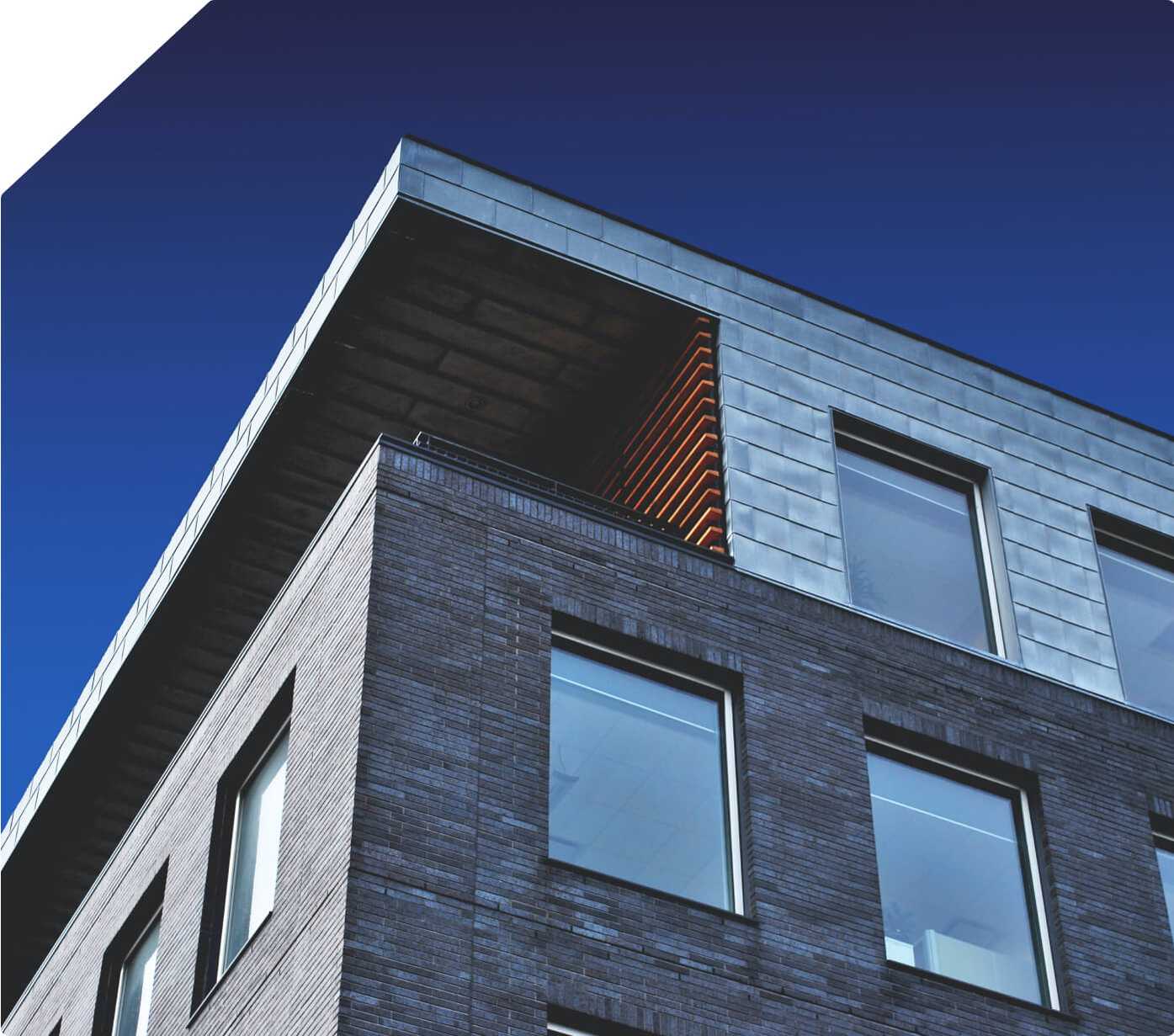 MAXIMIZE PRODUCTION
Simplicity and Convenience, Designed By and For High-Performing Real Estate Pros
From our lead generation tools that outperform industry average ROIs, to our high-performing automations, every feature of CINC's lead generation & CRM solution empowers real estate professionals (like you) to become unstoppable leaders in your market. Close leads faster, get more time back in the day, and accelerate your business growth… all with CINC's support.
It's the perfect blend of modern tech tools with proven real estate expertise. Using CINC, you can seize opportunities to get the right buyer into the right home, building your community reputation.
Capture
Drive Better Opportunity
Fill your pipeline – and keep it full – with tools designed to generate hyper-targeted, perfect-fit leads.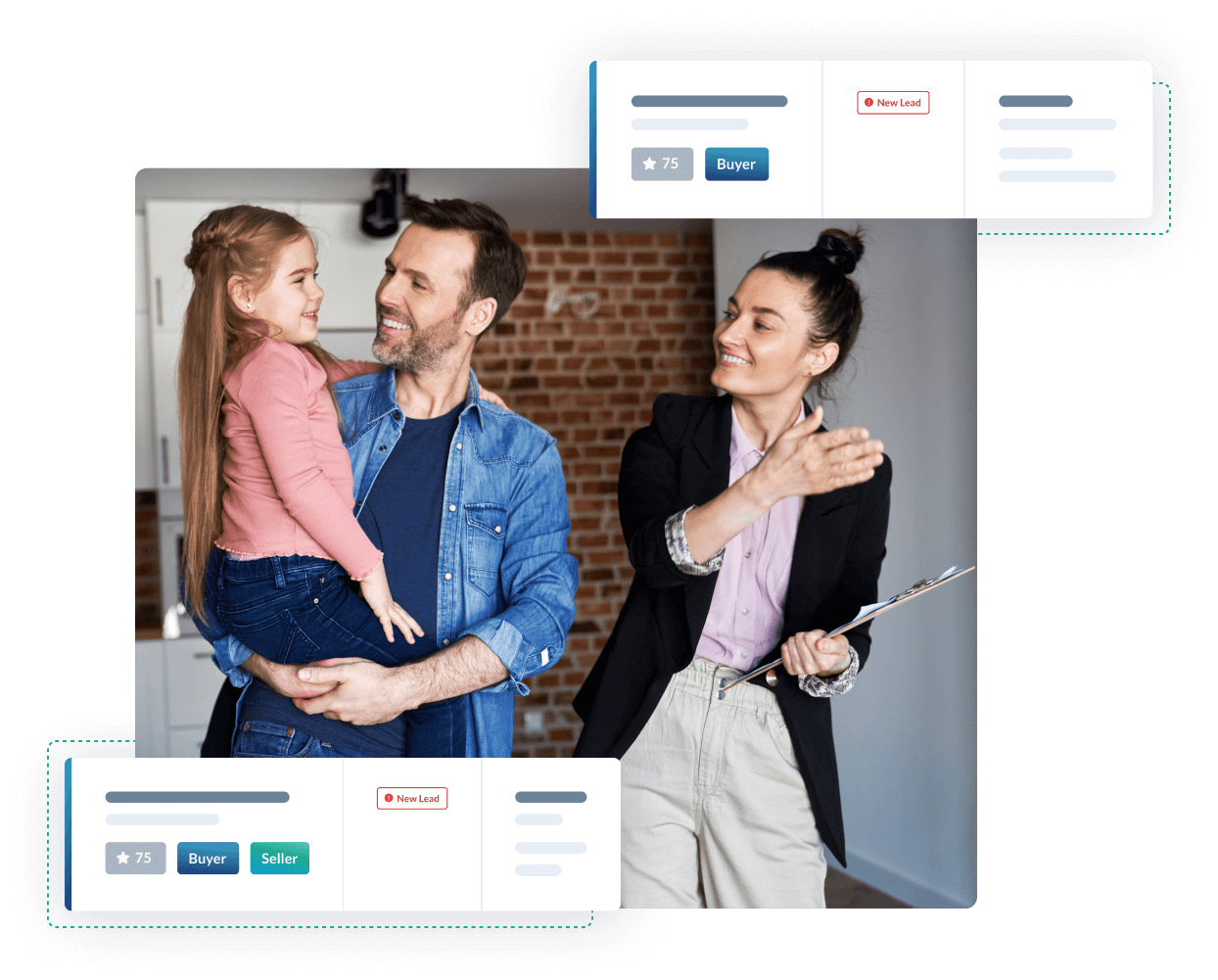 Identify
Determine Your Database's Potential
Combine time-saving automations and deep insights to know exactly your leads' motivations, goals, and readiness.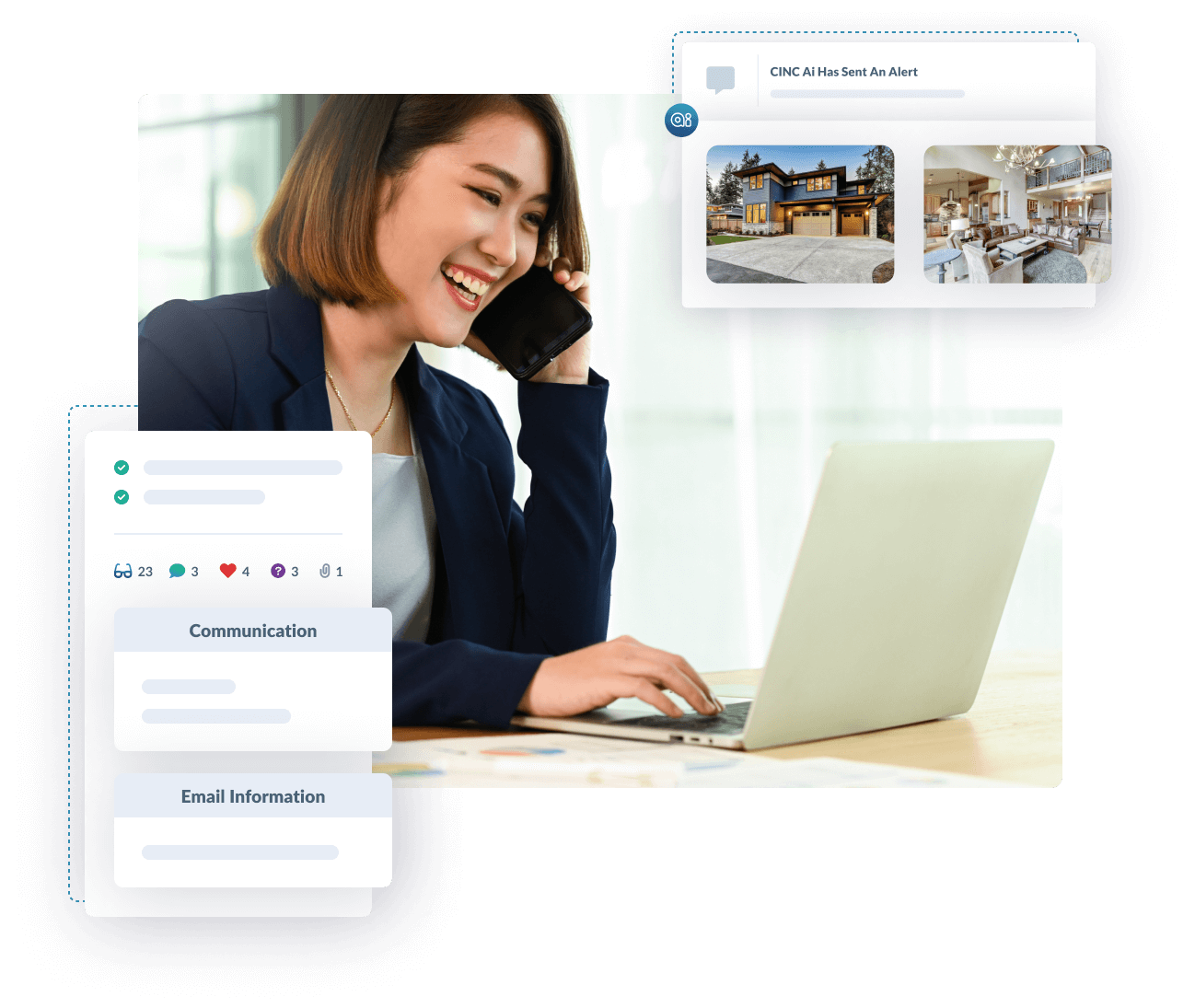 Nurture
Create Authentic Connections
Leverage your efforts and time with automated tools that help you make stronger relationships, faster.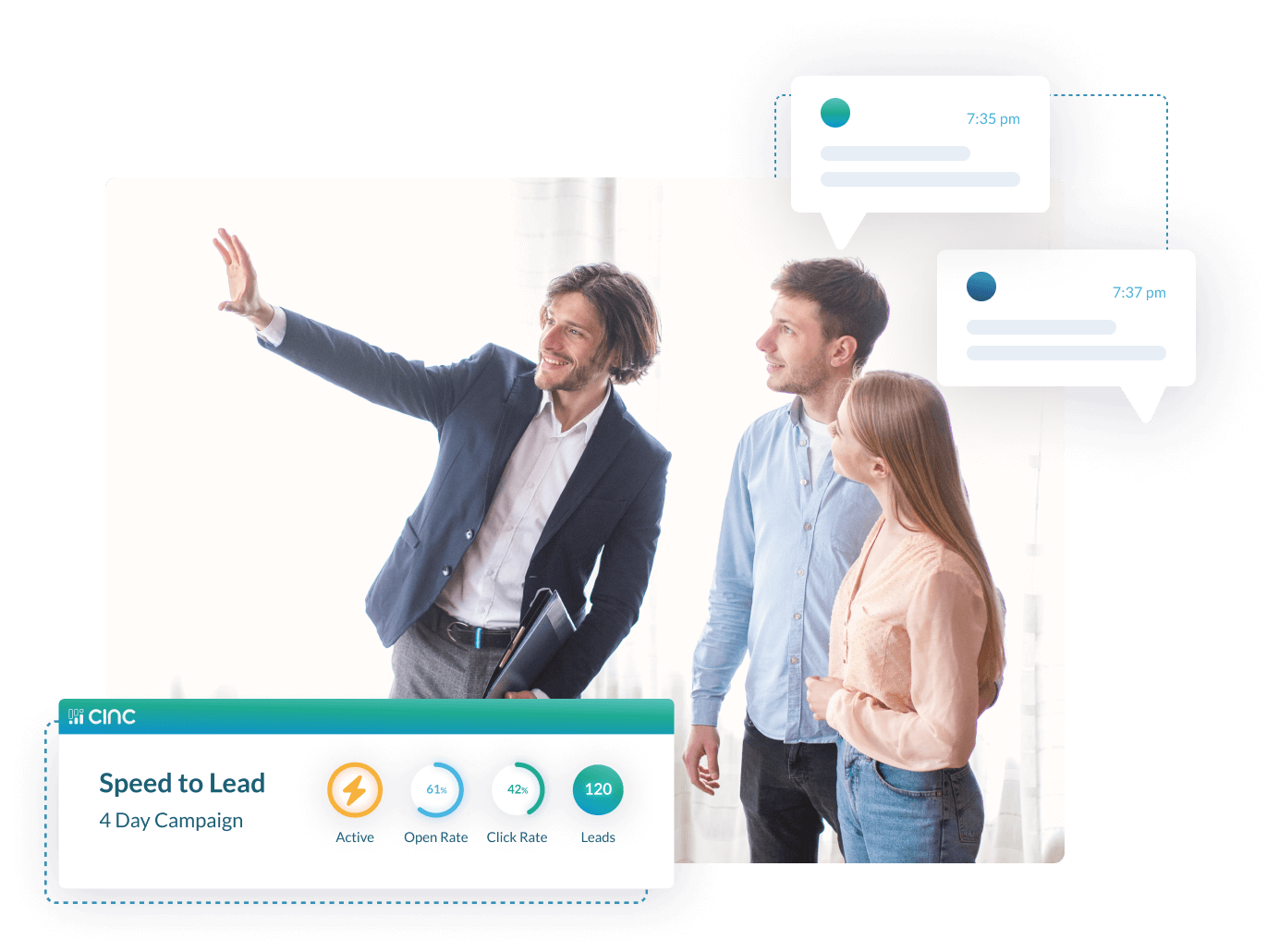 Convert
Scale Through Authenticity
Ensure expert-level performance from every team member with CINC's closing features. Top-performing scripts by top real estate leaders help improve conversion rates. Combined with CINC's other features, it's the ultimate solution for real estate businesses serious about growth.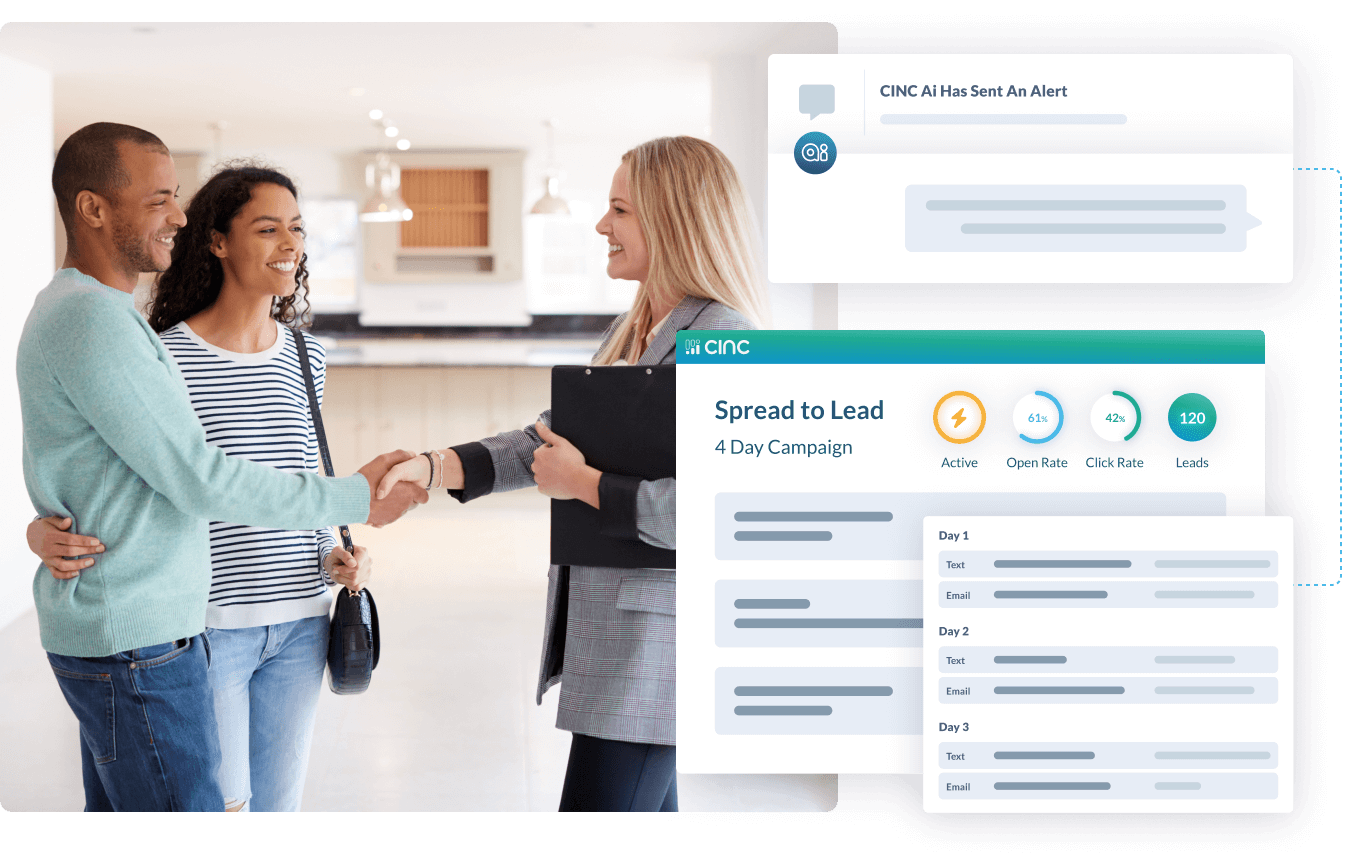 Training and support
No Matter Which CINC Solution Is Right for You, You'll Get Access to Our Industry–leading Training and Support
In real estate, continuous growth requires ongoing skill mastery. That's why CINC provides every client with access to our advanced training, exclusive live event invitations, and top-agent masterminds to help you grow.