We talk about hyperlocal advertising in lead generation quite a bit. It's an important strategy because real estate teams and agents who focus on smaller, more targeted areas compete against fewer advertisers and get higher quality leads. Now, we're taking that idea a step further with our newly developed Secret Submarket Finder Tool (which we internally call our "Radius Tool"). It works similar to a cost per lead heat map. However, it goes into greater detail on hyperlocal advertising by attaching real numbers at a detailed submarket level. Watch the video below to see it in action in a few market examples. (You can request free access to the tool in your market here)
Here are a few of the key points to consider when looking at the submarket finder tool:
A lower cost per lead (CPL) is better. It means more leads for the same amount of money spent.

Hyperlocal leads are better quality. They are more down funnel leads. The idea is that if someone is looking for a home in a particular school district or neighborhood, they are probably farther along in the home buying process than someone who just searches for homes in the broader city.

This is an analysis of Google real estate leads.

Adding areas with low CPLs lowers your overall account CPL. If your account only is targeting one area that sees a $7 CPL (cost per lead) for example. If you add additional areas that have a CPL below $7, then your overall account CPL will go down.

In general, it's better to target more areas. Even adding other areas that have same CPL will help you because it will allow you to lower your bids on existing areas to keep spend within same budget. However, we do caution against adding areas with much higher CPLs, or it could hurt performance.
The Secret Submarket Finder Tool is intended to allow agents to focus on areas with the perfect combination of critical volume and cost efficient CPLs as opposed to other areas in the market.  At CINC Rev 2022 (you can access the full vault of other videos here), we went over 3 popular city examples that highlight different categories of submarkets ranging from school districts to neighborhoods to planned 55+ living communities.
School District Submarket Targeting | Example: Marietta, GA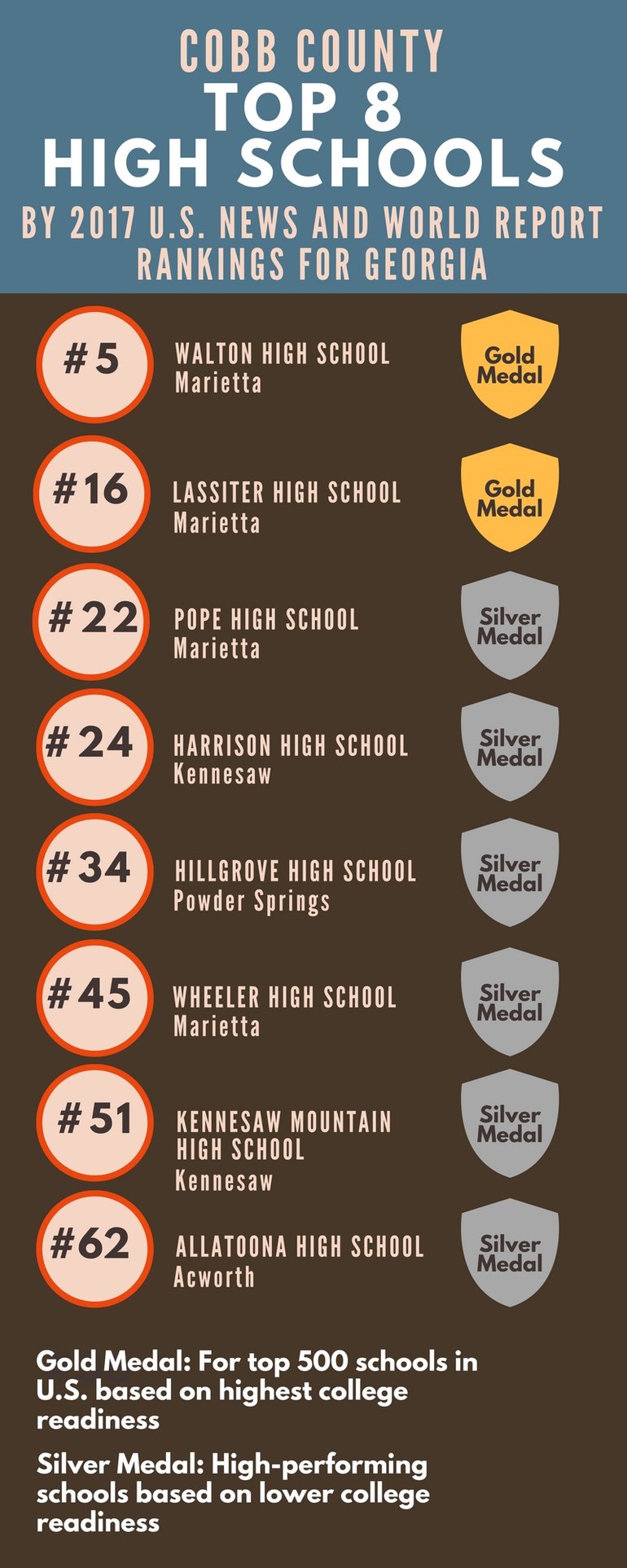 Marietta (part of Cobb County) is a city located northwest of Atlanta. Looking at the tool, Marietta itself has a CPL of $4.65, and it generates 81 leads per client. Marietta and Cobb County are both know for their excellent schools with Marietta alone having 3 high schools ranked in the Top 25 for the entire state of Georgia. As such, there are many people searching for "homes near [insert school]." These ad groups are generating a lot of leads at a very low CPL. If that's your target audience, you're already doing great.

What we learn from the submarket tool is that Sprayberry High School, which is only about 5 miles away, has a CPL of $2.21 with 33 annual leads generated per client. If you use the ad group "homes per sale near Sprayberry High School," you'll already lower your CPL. 
Urban Neighborhood Submarket Targeting | Example: Nashville, TN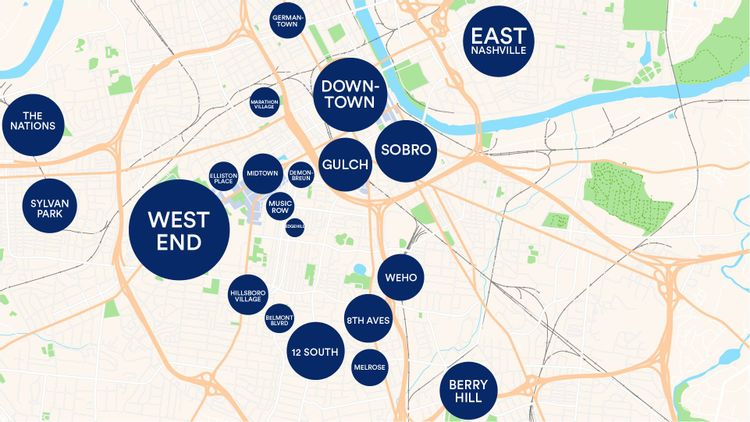 To contrast what you see in Marietta, when you bid on high schools in Nashville, it doesn't generate as many leads. That's not a problem – you won't lose any money if you have an ad that nobody clicks on. It just means that it's not a priority to include them. The priority in a popular, growing historic city like Nashville is to find individual urban neighborhoods with a lower CPL.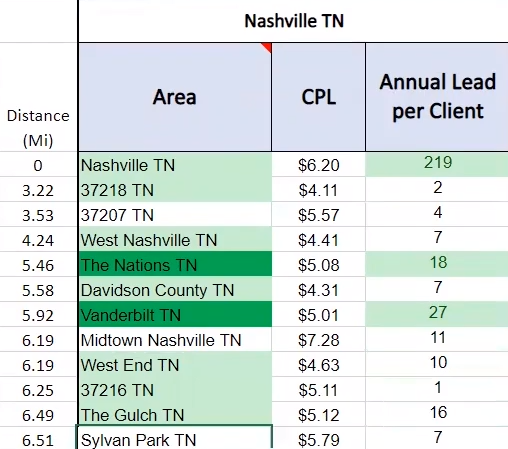 Nashville itself has a $6.20 CPL, but smaller surrounding neighborhoods like West Nashville, Vanderbilt, West End, The Gulch, and East Nashville have much lower CPLs with significant lead volume. By adding these smaller neighborhoods, you're getting more leads, and you're getting better leads. 
Planned Community Submarket Targeting | Example: Mesa, AZ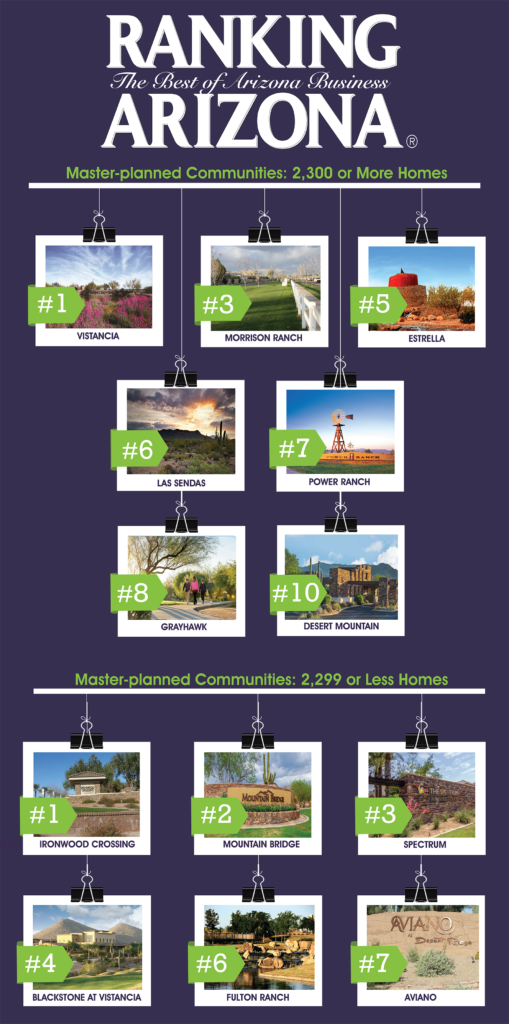 Mesa, AZ (just outside Phoenix) is well-known for its newer, master-planned communities, which can generate a ton of leads. It's a popular area with a CPL of $7.19. Looking at the secret submarket tool, you find that the CPL for Leisure World, AZ is $4.20, and it's quite popular to generate leads (162 per client). Looking again, you find that Fountain of the Sun, AZ, is generating 135 leads per year at $5 per lead, so it's also better than Mesa as a whole.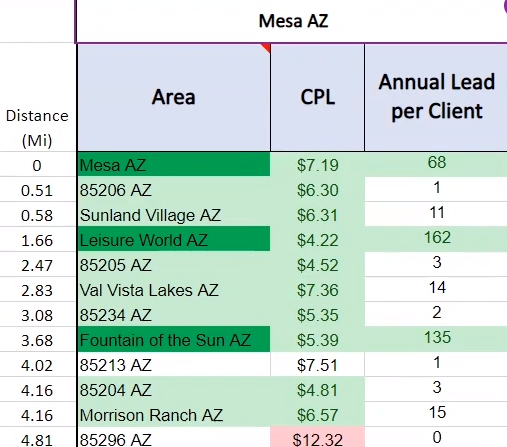 Even if you look at Sunland Village, AZ, which has a slightly higher CPL ($7), it's still better lead quality because it's more targeted. Simply adding in additional markets allows you to lower the bids on your Mesa ad group so that CPL will go down from $7.19. 
Want details on your specific market? 
Request access to our Secret Submarket Finder Tool for Real Estate Leads here.

Ready to take your business to the next level?
Join the thousands of people making the switch to CINC today.
Originally posted on
June 16, 2022
and last edited on
June 16, 2022